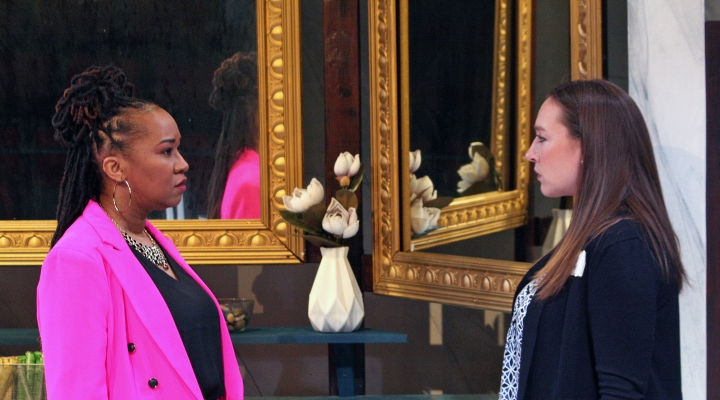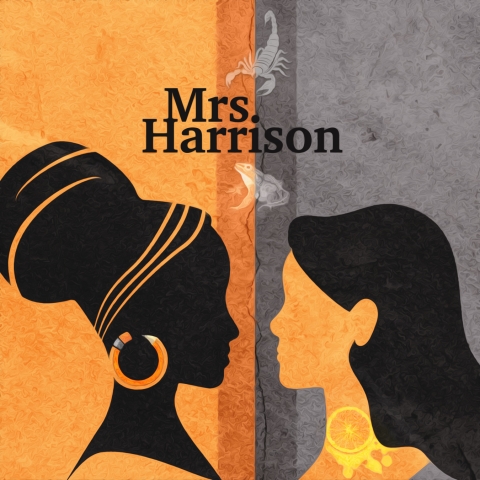 Mrs. Harrison
Directed by
Dates
-
Thursdays, Fridays, and Saturdays at 8pm
Saturdays at 3pm, beginning April 1
Sundays at 2pm
Page to Stage Discussion at CADL: Tuesday, March 14 at 1pm
Pay-What-You-Wish: Thursday, March 23 at 8pm
Preview Performances: Friday, March 24 - Sunday, March 26
Official Opening Night: Friday, March 31 at 8pm
Military Matinee: Saturday, April 1 at 3pm
Conversation Sunday: April 16 immediately following the 2pm matinee at 3:15pm

Masking Requirement: In consideration for our immunocompromised patrons, we will require masks to be worn at 4 performances: Friday, March 31 at 8pm, Saturday, April 8 at 3pm and 8pm, and Sunday, April 23 at 2pm. All audience members will be required to wear masks covering their mouths and noses for the duration of these performances. At all other performances of the run, masks will be strongly recommended but not required. Click here to read our full Covid policy.
Mrs. Harrison runs approximately 75 minutes with no intermission.
Description
A Michigan Premiere.
Winner of the 2022 Lambda Literary Award for LGBTQ drama!
It's a 10-year college reunion. Aisha is a Black, successful playwright; she's on the cover of the alumni magazine. Holly is a white, struggling stand-up comedian; she's here for the free drinks. They find themselves trapped together inside when a rainstorm interrupts the outdoor reunion. They know each other – or do they? Is this their first meeting or has it just been a long time? Truth and memory become intertwined as details emerge of their shared past. They both have a story that they've been telling themselves about what happened all those years ago and they're both willing to fight for the truth in the present.
Contains adult content and language. Please CLICK HERE for a note about trigger warnings.
News
Awards
2023 Thespie Award, Best Scenic Design, Kirk Domer
2023 Wilde Award, Best Lead Actress in a Play, Janai Lashon
2023 Wilde Award, Best Scenic Design, Kirk A. Domer