Job Opportunity
The Williamston Theatre is currently looking for a part-time office manager. The position will be open through October 22, 2021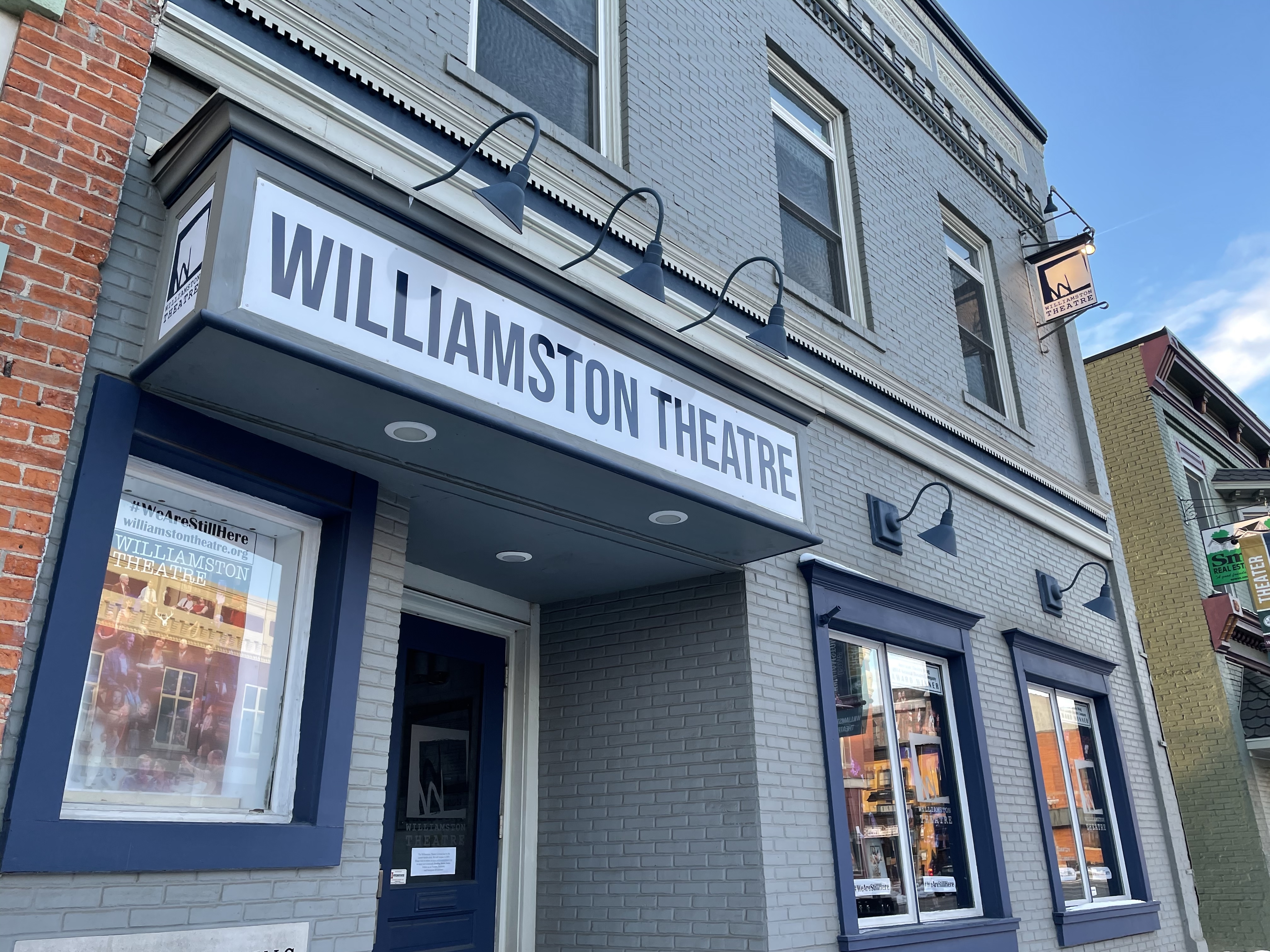 Volunteer
The Williamston Theatre has lots of volunteering opportunities!
Ushering
We need two ushers for each performance. Ushers arrive one hour before curtain, assist the house staff with preparing the theatre space, show patrons to their seats, hand out programs, and help tidy the theatre at the conclusion of the play. Best of all – ushers see the show for free! This is a great opportunity for folks who like to see shows more than once. To sign up to usher, call the box office at (517) 655-7469 during regular box office hours (Tuesday through Friday, noon-6pm). Be sure to have two or three dates in mind when you call, just in case your first choice is not available.
Other volunteer opportunities
For those interested in working on set strikes, doing administrative support, or working at a fundraising event, contact Development Director Emily Sutton-Smith at 517-655-7469 ext. 25 or via e-mail at emily @ williamstontheatre.org to have your name added to our list of volunteers!
Audition
Each year we hold general auditions for our upcoming season in the spring, with call-backs scheduled into early summer for each individual production. At this time, general auditions have been completed for the 2021-2022 season.
If you would like to have your headshot and resume in our files for future projects, please mail them to Artistic Director Tony Caselli. Check back for future audition information in spring of 2022.
Apprentice Program
The Williamston Theatre employs two apprentices each season who are recent college graduates with a desire to enter a career in the professional theatre. Apprentices do everything from building sets, to working in the office, to house managing performances, and work alongside some of the best theatre professionals in the industry. We are not currently accepting resumes for any apprentice positions for the 2021-2022 season, but check back in January 2022 for our next round of hiring.
Classes
The Williamston Theatre is not currently offering any classes or workshops. Please email us if you'd like to be added to a list to receive information on classes when we resume offering them.