The Williamston Theatre performance space is known for its intimate nature. Our actors are often within only a few feet of audience members. Our actors perform without masks and test regularly for Covid. Our Covid policy is in place to keep our actors healthy and keep our doors open. The Williamston Theatre reserves the right to change this policy at any time in response to the Covid risk level in the community.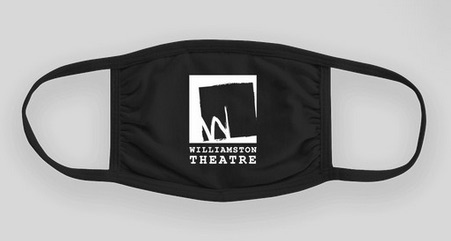 Your Part
Every patron must wear a mask to cover their nose and mouth for the duration of their stay in the venue. This includes lobbies, performance space, and restrooms. There are no exceptions to this policy.
It is the responsibility of the ticket purchaser to communicate Covid safety protocol information to whomever they may be providing tickets.
Patrons must monitor their health and stay home if they are exhibiting any Covid and/or flu-like symptoms. By entering the theater, you are agreeing that you are not sick and have not had direct contact with anyone who has a confirmed case of Covid in the last 10 days or exhibits symptoms of Covid. It is essential that you do not attend the show if you are unwell.
What we're doing
All WT team members wear masks to cover their noses and mouths at all times, with the exception of actors while they are performing on stage.
Hand sanitizer stations are placed throughout the venue.
All surfaces in the theater, lobby and box office are cleaned and disinfected regularly including before and between all performances.
The theater's HVAC system has been upgraded to provide for maximum fresh-air ventilation utilizing high quality filtration and Ion Wave disinfection systems.
Free disposable masks available for patrons who arrive without one of their own