You make our work at the Williamston Theatre possible and we want you to thoroughly enjoy your return to the theatre knowing that we have done our best to ensure your safety. As the COVID-19 situation evolves, we will continue to follow health guidance from national, state, and county officials, as well as the Actors' Equity Association. Policies may be revised based on CDC guidance and evolving circumstances—please check back here for updates.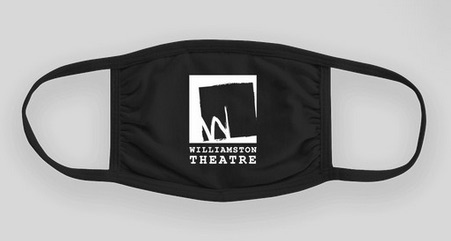 Your Part
Alongside many theatres across the state and the country, and following the lead of theatres on Broadway, Williamston Theatre has implemented a vaccination policy to welcome audiences back. Make sure you are ready before you come to the performance.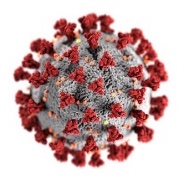 All patrons, including children, attending Williamston Theatre performances must show proof of full vaccination against COVID-19. Full vaccination is determined by the Centers for Disease Control (CDC). Please check the CDC website for their definition. We will be following that definition.
Proof of Covid vaccination will be checked at the door upon your arrival to the Theatre. We are no longer accepting negative Covid tests. You must present vaccination proof each time you come to the Theatre. The Theatre will not be tracking patrons' vaccination status.
We will accept a physical vaccination card or a digital version. A digital version can be a photo on your phone, a WT event pass on Bindle (see info below), a confirmation on a health pass app such as Clear, a record on your provider's health app such as MyChart, or your record from the State of Michigan Immunization Portal. Be sure to update those records with any booster shots you receive.
We do not use social distanced seating automatically. However, if you have need of social distanced seating, you may call the box office to arrange for accommodations. You must make that need clear to our box office staff. There will be no additional charge for this accommodation. Social distanced seating is not available with online reservations.
All patrons must wear masks over their nose and mouth at all times while inside the venue.
If on the day of the performance you are experiencing any COVID symptoms, please stay home and contact our box office to release your seat. We would be happy to book you into a different performance when you are feeling better.
What we're doing
In addition to our fully vaccinated and masked staff and volunteers, Williamston Theatre has established these additional safety measures:
Hand sanitizer stations placed throughout the venue.
Increased cleanings of the venue, paying special attention to high-touch surfaces.
Improvements to the HVAC system which includes Ion Wave technology, full cleaning, testing, and balancing of the system, increased circulation of air, and air purifiers.
Changes to ticketing to allow for no-touch and print-at-home tickets so that lines at the box office can be minimized.
Free disposable masks available for patrons who arrive without one of their own.
Social distancing markers throughout the lobbies on the floor.
Social distanced seating upon request. Not available with online reservations. Please call the box office for this accommodation.
More information on Williamston Theatre's full health and safety protocol can be found by clicking the button below.
Info on Bindle
Bindle is a free, user-friendly option to provide proof of vaccination that keeps information completely private. Patrons will show a digital pass at the point of entry, just like they would with virtual tickets. Whether you've had a complete course of vaccinations or are planning to take a COVID test (or both!), the first thing you need to do is download the Bindle app.
Visit the Apple App Store or Google Play Store on your mobile device and search for "My Bindle."
After you download the app, set up an account on the Bindle app by providing a selfie, your email address and DOB. As a final step, you'll be prompted to type in a verification code that is sent to your email.
Upload your COVID-19 vaccination and COVID-19 Vaccination Record Card (or lab/test results) by going to My Certificates on your Bindle and tap the "+" icon and follow the instructions.
Once you've uploaded your digital health records (vaccine record or test results), go to My Passes on your Bindle and search for Williamston Theatre. Then, click Create Entry Pass and if you pass, you'll be presented with an entry pass including your selfie, a QR code and an expiration date.
When you arrive at the event, the staff will either scan or visually inspect your Entry Pass to verify your COVID-19 health status.
If you have any other questions check out Bindle's FAQ.