General Ticket Information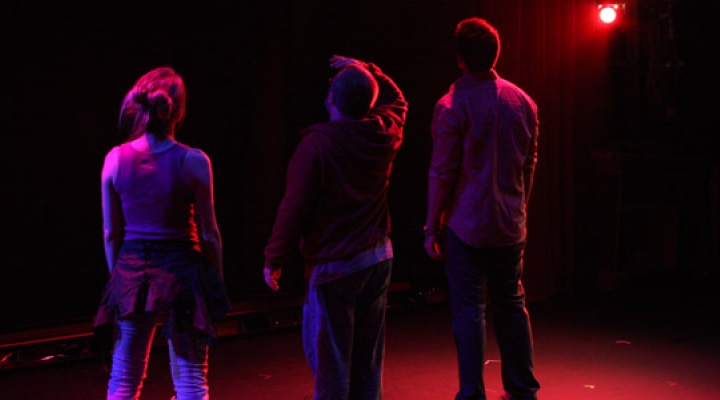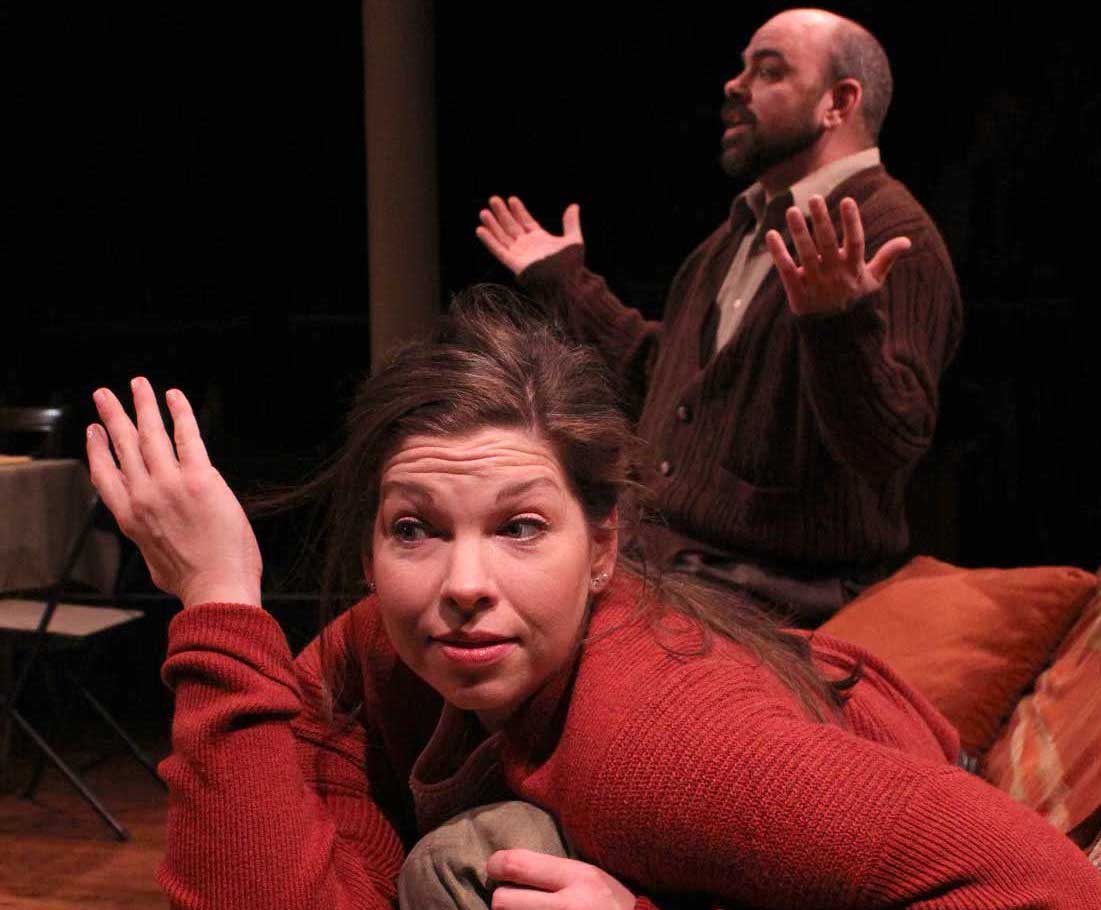 Ticket Prices and Performance Schedule
Performance Schedule:
Evening performances at 8pm: Thursdays, Fridays, and Saturdays
Matinees at 2pm: Sundays, and selected Wednesdays and Saturdays
     Please note NEW matinee schedule
     See individual show pages for the details about Wednesday and Saturday matinees
Ticket Prices:
First performance: Pay-what-you-wish
Preview performances: $22 (What is a Preview? Click here to find out!)
All other performances: $44
There is a $1 ticket fee per ticket purchased. There is no order fee.
2023-2024 Flex Passes are $200 and include 5 passes that can be used flexibly throughout the season.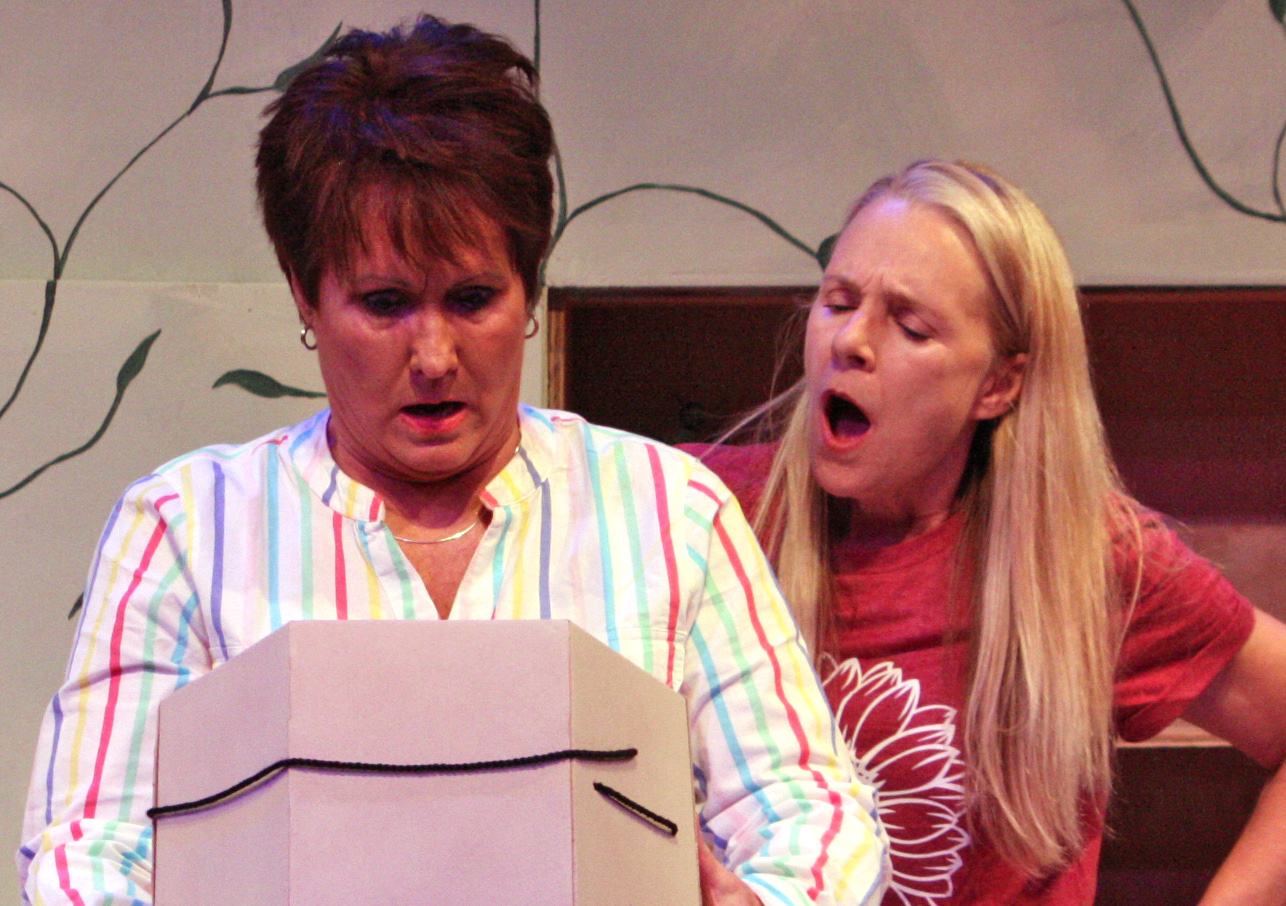 Discounts
Military (active and retired): $2 off each ticket
Seniors, 65+: $2 off each ticket
$30 under 30 (with ID that shows you were born after today's date in 1993)
Students (with valid high school or college ID): $10
We offer discounts to members of AEA and SSDC. Please inquire at the box office.
Group discounts are available for groups of 10 or more, and may be reserved at any time. This can make a great trip for your social club, church group or office! Consider bringing a group for a unique holiday party! Click here for our Group Sales info sheet. To book your group to see a show, please call the Box Office at 517-655-7469 Tuesdays - Fridays , noon-6pm.
How to buy tickets
ONLINE, 24-hours a day! Please note that there are no exchanges or refunds for online ticket sales. CLICK HERE TO PURCHASE TICKETS ONLINE.
PHONE! Call us at 517-655-7469 during box office hours. The Theatre accepts Visa, Mastercard, Discover and American Express over the phone, and payment is charged at the time of reservation. 
IN PERSON! Stop by our box office at 122 S. Putnam Street in downtown Williamston during regular box office hours. We accept Visa, Mastercard, Discover, American Express, cash or check at the window.  Payment is required at the time of the reservation.
NOT VIA E-MAIL! Do not send e-mails to our general or box office e-mail addresses with ticket requests or reservation changes. They will not be processed.
General Box Office Info
Regular box office hours: Noon – 6pm, Tuesday through Friday
Additional box office hours: One and one-half hours prior to each show time. You can call (517) 655-7469, or stop by.
Seating at the Williamston Theatre is reserved. Advanced reservations are highly recommended.
Single tickets for the 2023-2024 Season go on sale:
On The Market: Tuesday, August 22, 2023
Murder For Two: Holiday Edition: Tuesday, September 12, 2023
Maytag Virgin: Tuesday, November 14, 2023
Bright Half Life: Tuesday, January 30, 2024
Predictor: Tuesday, April 9, 2024
 
2023-2024 Flex Pass
Enjoy the WT experience at your convenience. Our unique WT Flex Pass entitles you to all the benefits of a traditional theatre subscription in a completely flexible way.
For $200 you get 5 Flex Passes that can be used in any combination for any performance! Seriously, in any combination.
Preferred seating! Sit right down front if that's your desire! (Subject to availability.)
Early reservation opportunities for all productions. Jump to the head of the line.
Changes to reservations up to 24 hours before the show without penalty. Change in plans? It's flexible!
More tickets! Up to 6 additional tickets can be purchased per production at the discounted price of $3 off per ticket.
No ticket fees when using your Flex Passes to reserve your tickets.
A Share the Love coupon! When you bring two friends who have not been to the WT before, their tickets are on us! All we ask is that you provide contact information for your guest. Valid for any performance in the season.
Not on our mailing list? Please call our box office at (517) 655-7469 to be added!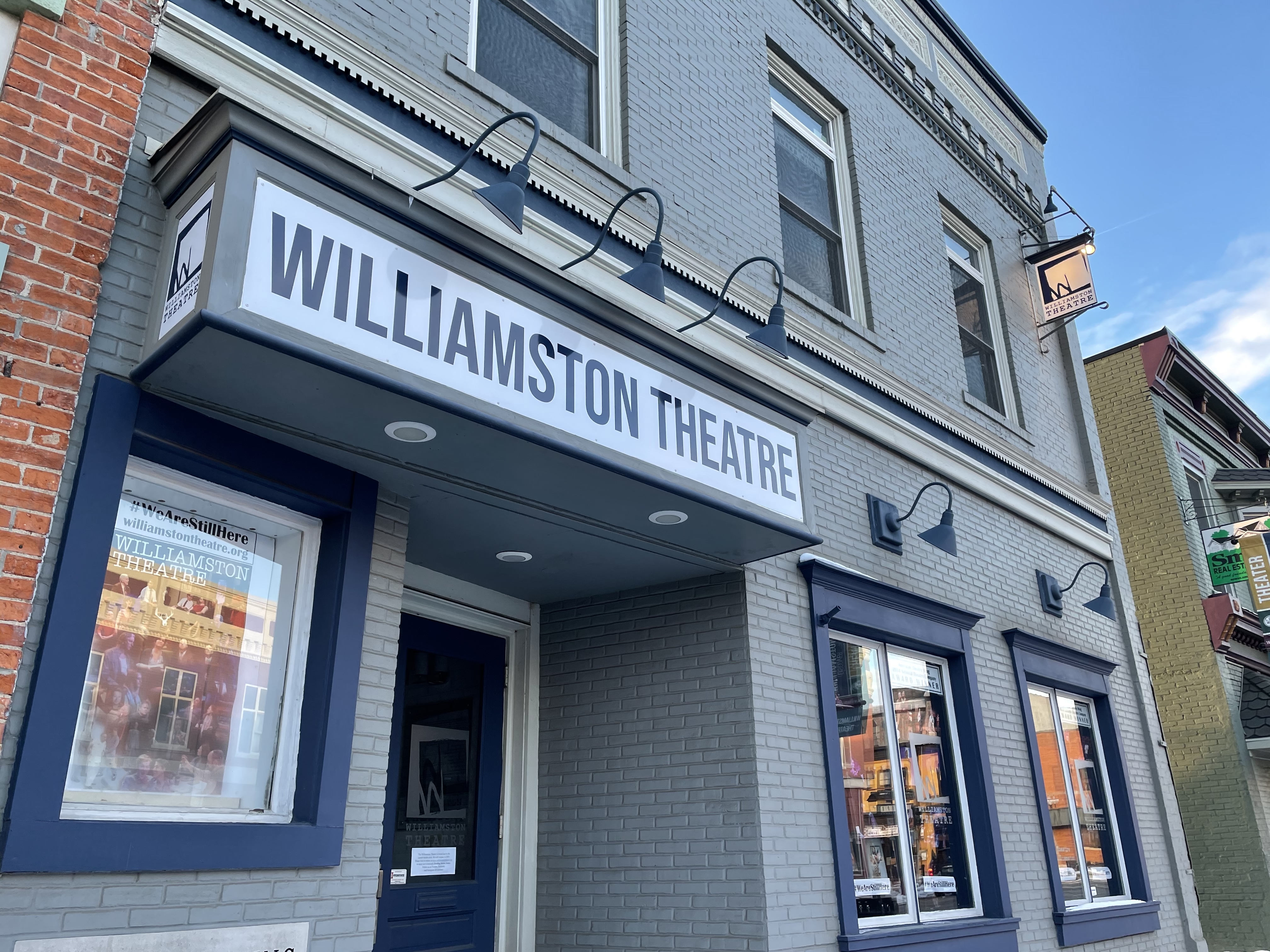 Accessibility
We are eager to accommodate all of our patrons, including those with disabilities. The Williamston Theatre is handicapped accessible. Please advise our staff if you have special needs when making your reservation to allow us to better accommodate you. If you do not advise us of your needs when you make your reservation, we cannot guarantee that we will be able to seat you in handicapped seating.
If you require the use of special technology to help you experience live theatre (i.e., wireless or bluetooth devices), we ask that you inform the box office when making your ticket reservations, and provide the make, model and any outlet needs you might have. This way we can provide the appropriate access, and confirm that your device's technology will not interfere with the theatrical technology in use. Without advance notice, we may not be able to accommodate your needs.
Military Matinees
As a Blue Star Theatre, the Williamston Theatre offers a discount of $2 off all tickets to military personnel, both active and retired, to all performances.Contact the box office by calling (517) 655-7469 and identify yourself as a member of the military. You can also reserve tickets online by clicking here, and select the military discount. Discounted tickets are based upon availability on any given date.
The first Saturday matinee of each production are designated as Pay-What-You-Can for members of the Military and their families.
Ticket & Personal Responsibility
Patrons are responsible for knowing and understanding policies.
We require full payment for all reservations at time of purchase.
Tickets can be exchanged to another performance or converted to a gift certificate or donation up to 48 hours prior to the performance. Refunds (minus ticket fee) can be issued up to 72 hours prior to the performance.
The Williamston Theatre is a 112-seat, three-quarter thrust stage. It is a very intimate space, which is one of the unique and wonderful aspects of experiencing live theatre in our space. However, this means that late seating is very difficult and disruptive to the play, not only for the audience, but also for the actors. We ask patrons to arrive at least 15 minutes prior to curtain time to allow for enough time to pick up your tickets, visit the facilities, and get settled comfortably in your seats. We reserve the right to seat patrons, or to not seat them, based on what is least disruptive to the play.
The Williamston Theatre offers a diverse selection of plays. Not all productions may appeal to or be appropriate for every person or for all ages. Therefore, patrons are responsible for making informed decisions regarding all their ticket purchases. Please see note on Trigger Warnings below.
No babes in arms will be permitted at a performance.
 
Trigger Warnings
We aim to present a variety of material that surprises, thrills, shocks, entertains and enlightens. We are aware, however, that many plays contain content that may be difficult for some patrons given their unique life journeys. While we don't put trigger warnings on individual productions to avoid spoilers for the general public, if there are specific themes that would cause distress or trigger challenging emotions for you, please contact us. We are happy to discuss any potential triggers with individual patrons on a one-on-one basis. Call our box office during normal hours to have a conversation with a member of our staff.