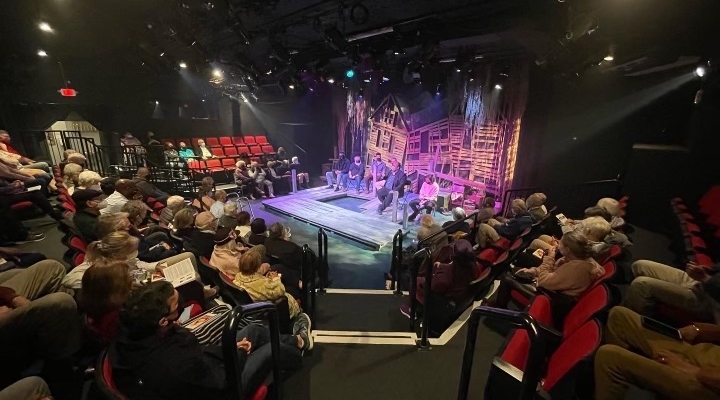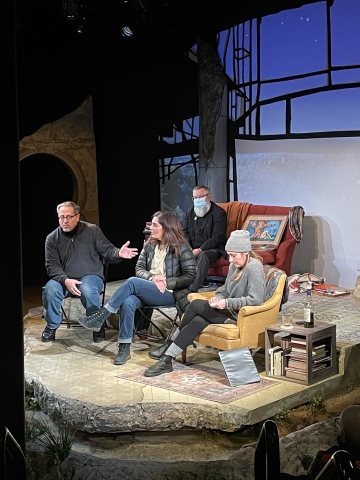 Conversation Sundays
Dates
Description
One Sunday of each production we host a post-performance conversation. We bring together a group of people (playwrights, designers, actors, experts in a topic specific to the show) to chat with our patrons following the matinee. More information about specific times and guests will be provided throughout the season. This is free and open to the public, whether you have attended the show that day or on another day.
2022-2023 Conversation Sundays
The Magnolia Ballet Part 1: October 30, 2022 at 3:30 p.m.
A Very Williamston Christmas: December 18, 2022 at 3:30 p.m.
Wild Horses: February 19, 2023 at 3:45 p.m.
Mrs. Harrison: April 16, 2023 at 3:15 p.m.
Alabaster: June 11, 2023 at 4:00 p.m.
Be Here Now: August 13, 2023
Alabaster
June 11, 2023 at 4:00 p.m.
A conversation with director Tony Caselli and cast members.
2023-2024 Conversation Sundays
On the Market: Sunday, October 15, 2023
Murder for Two: Holiday Edition: Sunday, December 17, 2023
Maytag Virgin: Sunday, March 3, 2024
Bright Half Life: Sunday, May 12, 2024
Predictor: Sunday, July 28, 2024